Competitive Schutzhund Involves Tracking, Obedience And Protection
Schutzhund is German for "protection dog", so it is no surprise that German Shepherds are the leading dogs in this sport. The ability of this breed to form strong bonds with an individual handler makes it one of the most popular dogs for providing security. A German Shepherd's love of work, courage and intelligence make it a dog that trains easily and perseveres through challenges.
Schutzhund as a sport developed in 1900 as a way to ensure that only German Shepherds who demonstrate a genuine work ethic and learning are bred. German Shepherds who go through the rigorous obedience, tracking and protection training of this program make deeply devoted and highly dependable companions, protectors, and workmates.
Vom Banach K9's breeding program is based on titled Schutzhund sires and their progeny have excelled at every level of tracking, obedience, and protection.
Click on any image to enlarge it. Click the play button in the bottom left hand corner of the image to view them all as a slideshow.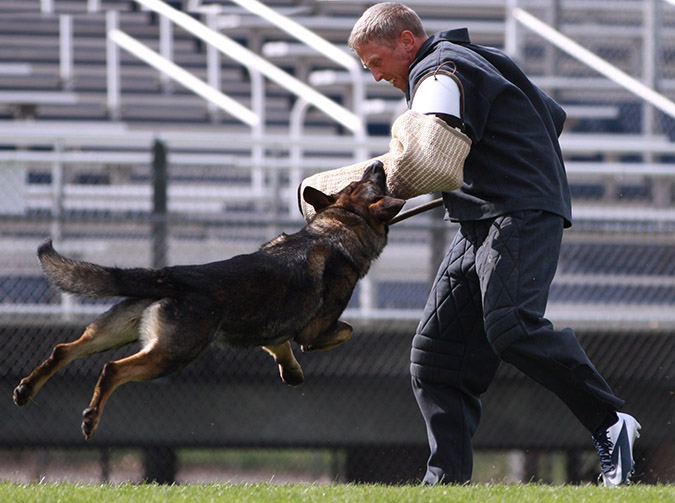 Powerful and lightning fast Vom Banach K9 stud SG Tyras vom Schindergraben "Freitag"