Vom Banach K9: we are German Shepherd working line breeders specializing in breeding German Shepherds puppies of the highest quality, with sound solid nerves, high prey and retrieve drives, excellent tracking abilities, with well-balanced character and stable temperaments. Vom Banach German Shepherds are correct in structure, highly intelligent, and trainable. They are very beautiful in appearance, have wonderful caring and protective personalities, and are a pleasure to own.
Vom Banach German Shepherd dogs and puppies are made up from only the World's finest and most well known, proven producing working bloodlines available today, as well as many great and legendary others from the past that you will find packed within every generation of a Vom Banach K9 puppy pedigree.
Our very selective breeding program is designed to preserve the integrity and noble character of the German Shepherd breed as well as bring together the well blended qualities we expect from our dogs and puppies at Vom Banach K9.
Our puppies have excelled in a variety of working fields such as Police K9, Narcotics and Explosives Detection, Family Protection, Schutzhund, Search and Rescue, Obedience, Agility, Herding, and Personal Companion.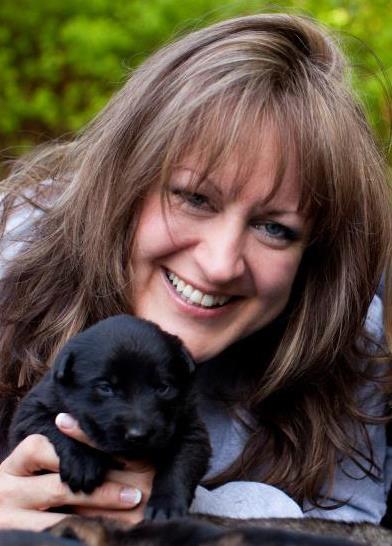 We are a small working line breeding kennel located in the beautiful Northwest of Washington State. We are nestled on 13 secluded acres of our privately-owned old growth forest land.
Here there are wetlands, grass fields, a private lake, orchard trees, and even a pond. Our dogs enjoy plenty of fresh air, running free along serene nature trails, romping in the fields and swimming. They are happy, healthy and vibrant individuals that thrive on their life here.
Our beautiful Vom Banach puppies are born in our home as part of our family in a very special birthing room that has been designed for the comfort as well as safety for the mothers and new babies.
We have selected and imported our dogs from only proven producing working bloodlines and directly from the Czech Republic, Slovak, and East Germany/DDR
You can expect your working line German Shepherd puppy from Vom Banach K9 to be personally selected with your specific needs in mind. We literally spend hundreds of hours with our puppies from the time they are born until the time they are ready to leave for their new homes.
We pay a great deal of attention to detail and know each of our puppy's very specific characters, individual qualities and unique personalities. We are clearly able to recognize these individualities within a litter, and place our puppies accordingly with great success.
Vom Banach puppies are raised in a spacious, clean, enriching, stimulating, age-appropriate and interchangeable environment, that is designed to enhance the early presence of their natural abilities with confidence through exploring, stimulation, sounds and interactions within a positive, and praise-motivated setting.
It is my goal as a breeder to ensure to produce only quality, healthy, vibrant, and happy puppies that are warm in character, capable of working in a variety of fields from loyal personal companion, to the highest competition level of sporting dog to protector and defenders of our law enforcement communities.
Our own adult German Shepherd dogs are raised in our home as part of our family, with our children and other small pets.
We are very firm believers that most dogs live very well within a pack structure by nature and are well adjusted and confident with themselves by the rules set forth within a pack environment.
Our dogs eat together side by side, sleep together throughout our house, and play together. They accompany us in our daily lives and routines and are an interactive and intricate part of our lives here.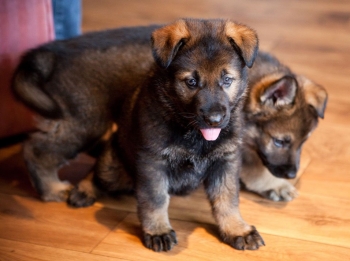 While we understand this lifestyle may be a bit more than most people would care to experience, we feel it gives us a completely honest inside understanding to knowing these beautiful animals with a heightened appreciation for life and a better understanding of K9 behaviors which we find essential to our breeding programs unique and personal puppy selecting process.
These breedings are a strong working bloodline combination that will bring about the many qualities we expect in the overall character, temperament, solid structure and excellence in workability.
You can expect puppies with gorgeously rich and beautiful pigmentation, in solid black, sable or dark black sable, with solid nerves, instinctively high prey and retrieve drives, early defense presentation and good sound social judgement with civil behavioral attributes as well.
Our working line German Shepherd puppies will be expected to excel for use Dual Purpose Police K9, Narcotics and Explosives Detection, Personal/Family Property Protection, Search and Rescue, Family companion, Agility and Obedience competitor and most of all a beloved family pet.
Julie Marlow
Owner/ Breeder
Veterinary Technician 20 Years
Port Orchard, Washington
(360) 286-5173