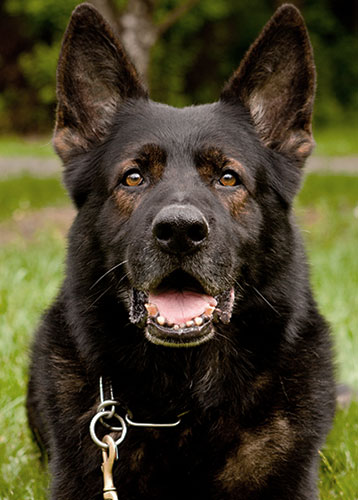 Strong working character, solid temperament, beautiful structure
Top producing East German/DDR Stud Dog V (LGZS) Aron vom Poppitz SchH3, KKL1, HD/ED A Normal
We are very excited to have directly imported top-tier stud Aron vom Poppitz from Germany to the US, and exclusively to Vom Banach K9. We have been in love with this boy since we first laid eyes on him when he was just two years of age as an up-and-coming stud dog in Germany. Aron has a reputation for being the "real deal", with solid nerves, strong working character, beautiful structure, as well as for being very clear in the head.
Aron's sire is renowned DDR Stud Dog: V Don vom Clausberg SchH3, IPO3, FH2. He is grandson on his damline to DDR V Tino vom Felsenschloss SchH3 (LGA) IPO3, FH2.
Aron vom Poppitz has proven himself multiple times for passing to his progeny very good hips, beautiful structure, gorgeous expressive head types, strong working drives and sound temperaments. Aron is trustworthy and reliable with his family as a protector and guardian, safe with children, other pets and even farm animals. It is an absolute honor to have Aron in our breeding program and for what he will have to offer the DDR dog here in the US.
Aron vom Poppitz Pedigree Database